Recipe: Greek style panzanella bread salad
27 September 2023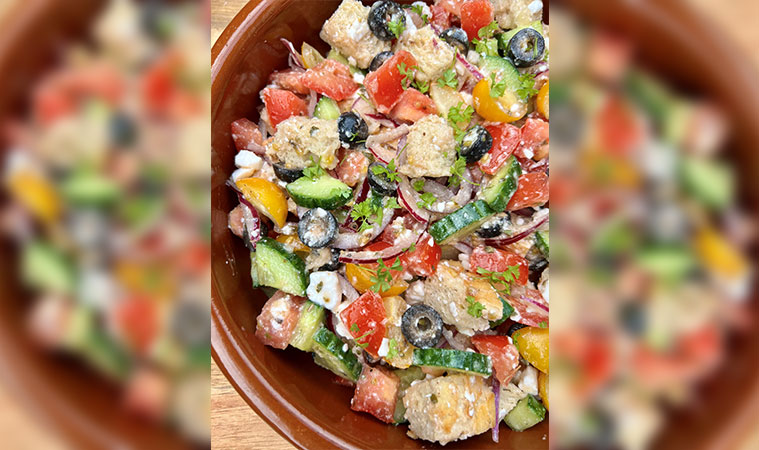 This simple salad, created by Love From a Vegan, is a perfect accompaniment or light lunch. It showcases Jacksons of Yorkshire's artisan Tiger Bloomer.
1/4 Jackson's Tiger Bloomer
vegan feta
1 beef tomato
handful of yellow tomatoes
1/2 cucumber
1 small red onion
black olives
olive oil
red wine vinegar
black pepper to season
Method
Bake your bread until it's warm and crispy,
While it's baking, chop up all of your salad and mix together
Crumble in your vegan feta and add your olive oil and red wine vinegar
Season with some black pepper and once your bread it ready cut it up into small chunks and give everything a good stir so that the bread is coated in the dressing and feta.